Fonmoney
is pleased to offer a range of services to our customers in Chile. With
Fonmoney
, you can now easily
send money to Chile
.
Top up mobile credit in Chile
.
With years of experience in the industry, you can trust that
Fonmoney
handles your money transfer with the utmost care and security.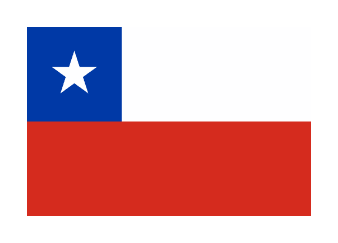 Fonmoney´s services for Brazil
We have created an awesome playlist on YouTube where we present all our services for Argentina. Whether you want to send money to Argentina or top up mobile phones from abroad, we have everything for you! This playlist showcases all the possibilities we offer to make your transfers to Argentina easier.


Dear friends of Fonmoney Cuba, this time we have a new Cubacel promotion that will not leave anyone indifferent:
From November 4th to 15th, 2022 (GMT - 5) every time you recharge a Cubacel cell phone you will receive a balance multiplied by 5 and unlimited internet for 30 days!
500 CUP = 2500 CUP
750 CUP = 3500 CUP + unlimited internet for 30 days
1000 CUP = 5000 CUP + unlimited internet for 30 days
Unlimited internet data applies 30 days between the hours of 00:00 am to 7:00 am.
With this new promotion we want to thank the loyalty of all our customers by giving them the opportunity to be more connected with their loved ones on the island.
If you have any questions about the promotion, you can write to us at [email protected] and we will be happy to answer them.

Iif you want to get notification and offers in your E-mail you register to our newsletter here!
How can I help if someone needs medication in Cuba? How to buy online and send medicine to Cuba. Send Pharmacy products, medicine or products from the drug store to Cuba with Fonmoney Cuba Send remedies for ✅ Headache ✅ Heartburn ✅ Muscle pain ✅ Plasters ✅ Disposable masks ✅ Vitamins ✅ Pharmacy products, ✅ medicine ✅ products from the drug store. Shipping within a very short time. Our partners in Cuba usually deliver on the same (working) day.  Sending medicines and medication to Cuba from all over the world is sometimes prohibited or subject to strict conditions. But how can you still help? Especially now that there is a shortage of medicines in Cuba, quick and easy help is often required.
Sign up for our newsletter to receive special offers and discount codes.
We are happy to announce that it is again possible to create new AIS USD MLC cards in Cuba with Fonmoney Cuba. The service is available on our website. Thanks for your patience! Remember that green AIS cards are AIS cards that receive USD (MLC) and can be used to purchase in MLC stores. If your recipient needs a magnetic card to shop in MLC stores, this is the card for you. Fincimex delivers the new cards with a waiting time that varies depending on the province in which the recipient is located. To send an AIS USD card to Cuba, click here.