Send money to Ecuador
Transfer money to a bank account in Ecuador. Fast and safe money transfer to Ecuador.
Sending money to Ecuador from Europe has never been easier. With Fonmoney´s online money transfer service, you can now send funds quickly, securely, and at a low cost. We offer the best way to send money to Ecuador, regarding fees, transfer times and customer support. Whether you need to support loved ones, pay bills, or conduct business transactions Fonmoney is the best choice for your money transfer to a bank account in Ecuador.
How much money do you want to send to Ecuador?
Transfer money to Ecuador
Sending amount
Transfer fee
Payment processing fee
Your total
Receivable amount
Service provided by Mi Envío Entidad de Pago, S.L., regulated by Banco de España,
more information
.
Why send money to Ecuador with Fonmoney?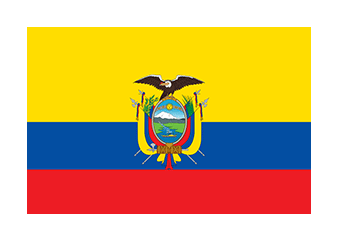 Our online money transfers to Ecuador offer several Advantages over conventional methods.
Good pricing
Money transfer to Ecuador have a very low fee.


Fast
Many transfers can be processed within a few hours. This is especially beneficial in urgent situations where immediate financial help is needed.


Best exchange rates
Convince yourself of our exchange rate


Secure
The best encryption and authentication measures are employed to protect your funds and personal information.


Experience
We have years of experience in online money transfers


Best customer service
Our reviews make us proud. Fonmoney's customer service is also at your disposal should you ever have any questions about transferring money to Ecuador.

How can I send money to Ecuador?
Registration:
To avail of our online money transfer service, we kindly ask you to create an account with Fonmoney. This process is quick and straightforward. You will be required to provide your personal information and complete the registration process.
Verification:
In order to ensure the security and legality of transactions, Fonmoney verifies your identity by requesting proof of identity.
Creating a transfer: Once your account is set up and verified, you may initiate a money transfer to Ecuador by providing the necessary details, such as the amount you wish to send, the recipient's information, and your preferred payout method.
Payment: You can make the payment for your transfer to Ecuador using a variety of payment options, including bank transfers, debit cards, or credit cards. The transfer amount and applicable fees will be deducted from the payment method you have chosen.
Completion of the transfer:
Rest assured that we will convert your money into dollars and transfer it to the bank account you have provided in Ecuador.
Video how to send money to Ecuador step by step
Which banks in Ecuador can I send money to with Fonmoney?
Here you will find a selection of banks with which you can quickly and easily Send money to Ecuador.
send-money-to-ecuador:text_box_8
Get
Pay now
USD
USD
EUR
GBP
CHF
5
6
6
5
6
10
12
11
10
11
15
18
17
15
17
20
25
23
20
22