PROMOTIONS CUBA:
Super Bonus Cubacel
FONMONEY SUPER BONUS
CUBACEL x 5

*500 CUP = 2500 CUP
**50 CUP = 50 CUP + 4 GB + 5 GB LTE + 75 MIN+ 80 SMS
*Main balance of 2500 CUP, valid for 330 days.
**Bonus valid for 30 days, Main balance valid 330 days
Fonmoney offers you the opportunity to benefit from various Super Bono Cubacel promotions every month by sending mobile top-ups to Cuban phones online from abroad.
When you send top-ups to Cuba through our website within the promotional period, you will automatically receive your bonus immediately, without any additional charges.
Try our mobile top-up service and surprise your relatives and friends with an extra bonus. This way, you can always stay in touch!
| Get | Pay now |
| --- | --- |
| CUP | USD |
| 2500 | 26 |
| 50 | 3 |
| 750 | 36 |
Terms and Conditions
Super Bono Cubacel

Start date:December 04th 2023 (00:01 Cuba time)

End date: December 10th 2023 (23:59 Cuba time)

Validity of initial top-up amount: 330 days from recharge date

Validity of the promotional bonus:The main balance is active for 330 days. Bonus valid till 30 days after the recharge.

Dear customers! Have you been waiting for the Cubacel promotion? Well, here it is! Between December 04th (00:01 Cuba time GMT:-04:00) - to December 10th 2023 (23:59 Cuba time GMT:-04:00) you can receive for free additional balance. Get ready for the promotional week and make sure that you will not miss out the chance to top-up your relatives' mobile phone. You can recharge Cuban mobile-phones within seconds. So? What do you have to do in order to get your Cubacel Bonus? Introduce the phone number you want to recharge, chose a top-up amount, select the payment method and end the transaction. You will get your top-up instantly! We are already waiting for you! P.S Do not forget that you can also follow us in Facebook.

Note* Fonmoney is providing the information to their best knowledge and does not warrant or guarantee the accuracy or completeness of the information.

At the moment there are no active promotions for bank transfers.
Everything about the current Cubacel promotion
Read our blog article on the current Cubacel Bonus promotion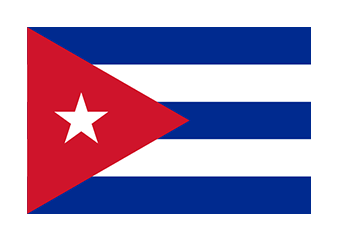 Selected country
Cuba change
Send money to a bank account/card in MLC
BPA, Banco Metropolitano
and BANDEC
Send money to a bank account/card in MLC
BPA, Banco Metropolitano
and BANDEC
Reload Ais card MLC comment